Webinars & Training Videos
Webinars and training videos are a great way to learn more about Schuylkill Gives campaign strategies, and put your organization on the path to success! Join us for a live webinar with your Schuylkill Gives team, or check out the pre-recorded training videos designed to help you learn more about specific topics of all levels. No matter the size and shape of your organization, we've got the tools to help you succeed!
Peer-to-Peer Fundraising
Learn all about this effective online fundraising strategy, and view some quick how-to videos to get started with GiveGab's P2P Fundraising tool.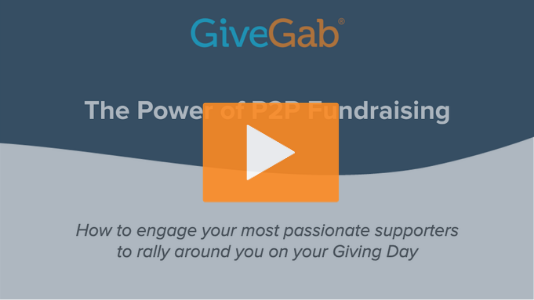 Looking for more information on getting started with P2P Fundraising? Check out the trainings below!
More Giving Day Training Videos